The well lit 180' x 100' indoor ring, heated in the winter, boasts of dust free footing
and is dragged twice a day. A regulation round pen with all weather footing is conveniently located outside the indoor which has an attached wide aisle 24 stall barn, hot water double wash stall, and carpeted tack room for boarders. Outdoor grass paddocks with finished sheds are enclosed with Secretariat safety fencing. The stereo system has outdoor speakers for riders working on the grass hunt course. Outdoor wash stalls and bar-b-que patio are available after sultry summer afternoon trail rides through the woods.
Kind and knowledgeable barn staff are happy to provide individualized feed supplement and care for your equine partner.
Highwind Farm is available for lease for your special event.
Customized training programs are available for every rider beginner to advanced competitor. Our certified and insured instructors have years of experience as riders and teachers who strive to help their students evolve into confident, effective riders with an emphasis on fun. We host a summer riding program and offer birthday parties here at Highwind Farm, or at the location of your event.
Several multi-discipline clinics are scheduled and open to haul-ins. Young prospects available for sale.
---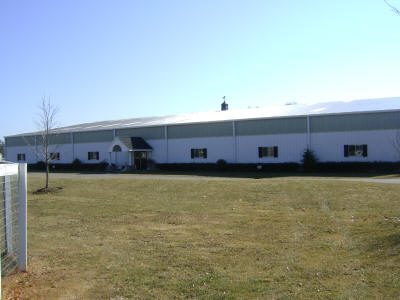 Highwind Farm Hours:
Mon: Closed
Tues - Thurs 8am - 7pm
Fri: 8am - 9pm
Sat: 8am - 7pm
Sun: 8am - 5pm
---
Our facilities include:
Highwind Farm is available for your event.
Please contact us for availability & information on leasing our facility.
24 large box stalls, each with rubber mat

Large outdoor ring adjacent to indoor arena

Spacious pastures and paddocks

45 acre flat field for outdoor riding

Trails for boarders

Individual horse care

Daily turnout. (weather permitting)

Friendly faces!

Click here to learn more about High Wind Farm